A No-brainer?
Building a successful online business takes a lot of work, contrary to the blurb on the internet that it is a no-brainer. Those who propagated this talk probably didn't try to build one in the first place.  It may not be very hard, but it is not easy either. And, it is a lot of work.  Once you set it up, you need to continue working to keep it up.  It's not like some kind of an auto-pilot thing.
The steps are listed below.
This step is very critical because you would be marketing to these people.  Your target audience is your niche market. The best thing to do at this stage is to find a group to which you could relate.  Demographics are important.  You need to be focusing on categories such as age, location, sex, income bracket, etc.
The idea here is to get some kind of grasp on the characteristics of your target audience. In this way, you could engage them in a more meaningful way.  This is necessary in establishing rapport with them.
A good way to do this is to look at yourself, and answer the following questions:
1. What sort of an individual are you? What do you value most? Do you value time with your family? What is your social life like? Is connecting with friends important to you?  Do you hang out with your friends?
2. What interest you most?  Do you love sports?  Are you into gardening? Do you have a hobby?
3.  Why are you interested in starting a work at home business?  Are you seeking financial freedom?  Do you need something extra for your family needs?
4.  What are your plans for the next 3-5 years?  Do you plan to travel?  Are you planning a vacation with your family?
Answering these questions will give you a clear picture of who you are.  Then, you could target those people who are the same as you. You could effectively connect with them because you belong to the same world.  You have a lot in common with them.
For this next step you need to do the following:
Go to Google Search on your computer, and type in the keyword related to your target audience in the search bar.  Let's say your target audience is people interested in "affiliate marketing." You can type-in this keyword and Google will return a list of words related to "affiliate marketing."
I will show you a sample search using the keyword "affiliate marketing."  The screenshot of my search is shown below:
https://www.screencast.com/t/TyRt0O0by0v7
As you can see, when the keyword phrase "affiliate marketing" is typed in the search bar, Google returns a list of keywords related to your original keyword.
You can tweak your keyword phrase by adding letters at the beginning of the phrase or at the end.  This is called the "alphabet soup" technique.  Depending on where and what letter you added, Google will return a list of new keyword phrases.
I will now show you a sample search of the same keyword phrase, adding letter  "a" at the beginning of the keyword phrase.  The screen shot of my search is shown below.
https://www.screencast.com/t/fRsq5DMvfh5G
The letter "a" added to the keyword phrase would result in something that doesn't make sense. But, the important thing is that it triggered a new list of keywords related to the original keyword phrase.
I will now show you a sample search of the same keyword phrase, adding the letter "b" at the end of the keyword phrase.  The result is shown below.
https://www.screencast.com/t/aQois6r1
As you can see Google returned a new list of keyword phrases related to "affiliate marketing".
You can keep on tweaking your original keyword phrase depending on which letter of the alphabet you're going to use.  I will now show you a sample search by adding the word "in" in the middle of the keyword phrase.  The result is shown below.
https://www.screencast.com/t/WebdDvqXS
Note, how Google returned a new list of keyword phrases that are still related to the original keyword phrase.
I will now show you a sample search by adding the word "the" at the beginning of the phrase.  The result of this search is shown below.
https://www.screencast.com/t/BIrCIiEW04cx
You can experiment with your keyword search by adding words to your original keyword to dig deeper into your search.  You can also use Jaaxy free for 30 searches. This is ideal for beginners. Here's the link.
There are three important things you should consider in keyword research.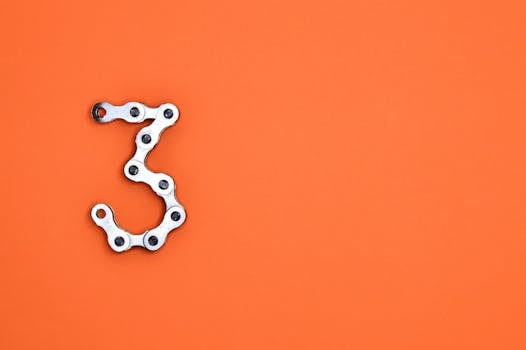 1.  Traffic – is the number of people who visit your website if you achieved first page ranking in Google.  This figure should represent about 17% of the total number of searches made on a particular keyword.
Ideally, a high number of searches also mean high traffic, which should be good.  However, high search-high traffic keywords also mean high competition.  If competition for a keyword is high, ranking in Google is extremely difficult more so if you are competing against well-established websites that have been in business for years.
You should aim for lower searched-lower traffic keywords with lower competition.  This is the reason why identifying your niche is important.  Niches are more likely to have a good search-traffic volume but with lower competition.
2.  Competition or Quoted Search Results (QSR) – this represents the actual number of websites competing for the exact keyword that you are targeting.  To be able to rank in Google, this figure should be ideally lower than 200.  That figure means there are 200 websites competing  for the keyword that you are targeting.  The lower the figure the better.
3.  The SEO (Search Engine Optimization) Index –  this figure, 1 to 100, represents the power of the keyword that you are targeting.  This is based on traffic and competition, the higher the number the more likely you are to rank on page 1 on Google.
I will show you how Jaaxy processed the keyword search for "affiliate marketing" and revealed the three critical factors in keyword search.  The results are shown below.
https://www.screencast.com/t/sbKXnvz6lvvS
You can see here that the high search-high traffic keywords have high competition.  The Keyword Quality Indicator (KQI) shows green for great, corresponding to lower Quoted Search Result (QSR) which means lower competition.  Yellow for normal (but if you are a beginner you should not be aiming for this), and Red for poor – meaning high competition.
III.  Get a Domain Name
Once you have identified your target audience – let's say senior citizens and retirees looking to make money online, and your keyword is affiliate marketing for seniors, you then need to buy a domain.
Your domain name will look like this: affiliatemarketingforseniors.com.
The most sought after domains are .com and .org.  More often, the dotcom domains are not available, so you have to settle for the next best thing. Or, you can change your keyword until you find a dotcom domain.
IV. Build Your Website
Once you have your domain, you have to build a website, to house your business and to create a brand on the web.
One of the best platforms for beginners and pros alike is Word Press.  The platform used for this site where you are now is Word Press theme Pro Blog version 4.9.6.  It is simple to use and builder-friendly.
Wealthy Affiliates can also make this task easy for you.  You can even build your free website here.
 V. Get Hosting
Once you have built your website, you need to have it hosted.  There are a lot of hosting platforms on the internet such as GoDaddy, Hostgator,.etc.  If you built your free website here you can have hosting within Wealthy Affiliate.
If you feel this is for you, visit us here.
Everything that you will need to find your niche, your keywords, your domain, building your website, and hosting will be at your fingertips.  As a bonus you will have access to hundreds of training to help you succeed in your online business.
VI.  Write Contents and Post Them in Your Website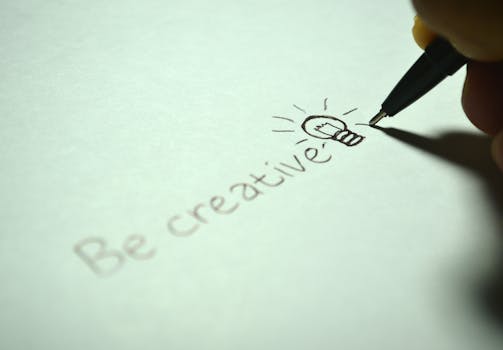 Your contents should actively contribute to the creation of your brand.  It is through your contents that your target audience will get to know you and later to trust you.  When you have built this all-important trust, they will come back again, and again to look for your help.
Why do I say this?  You are a problem solver.  Your number one goal would be to help people with their problems.  Whether, you are selling something, or  providing some tips on how to do certain things, or even just expressing an opinion they will be looking up to you to provide them. Why? Because they trust you.
Here are some thing to consider when writing content.
1.  Write about things relevant to your audience.  It's obvious.  If you are writing for people who are concerned about their retirement issues, or old-age issues, you wouldn't be writing about how to develop their basketball skills.
2.  Echo their thoughts and feelings.  In the beginning of this post I asked you to focus your search for a niche on people who you can identify with.  This would make it easy for you to think how they think and to feel how they feel, because you are one of them.  So when you write your content just write to yourself.
3.  Be on their side, put yourself in their shoes.  Go online and make a search on topics relevant to your target audience. Get their pulse.  What are their issues?  What are their concerns?  What do they talk about? What are their thoughts on things? When you write, reflect what they feel.  Be with them, but be honest.  That's why you need to be one with your audience because you cannot fake content.  Your readers will sense it.
VII.  Build Traffic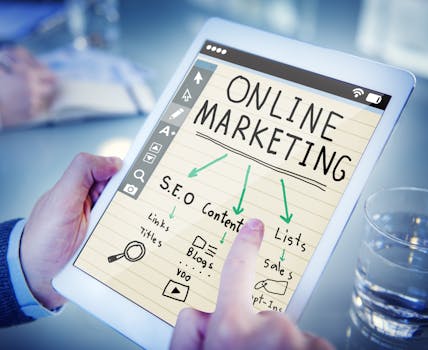 Once you have accomplished the first six tasks this next step would be simply an augmentation of them.  So, at this stage, you should be doing more of what you have been doing especially in Step VI.
Here are the things that would be of more value for you at this stage.
1.  Create a positive reputation with what you do in your business.  Whether you do this in your posts, or whether you sell a product or render a service.  Follow the Golden Rule: don't do to your customers what you don't want them to do to you.
2.  Visit discussion forums related to your business.  "Listen" to what's going on.  Take what is good and apply it, and avoid what is bad for business.  In this business, the number one priority is to help people.  When you do good, blessings (profits) will follow.  Join in the discussion if you need to.  Make honest comments on sites you visit.
3.  When you are really good enough with your writing, and when people invite you, do some guest posting on other sites.  This will enhance your reputation.
VIII.  Build Trust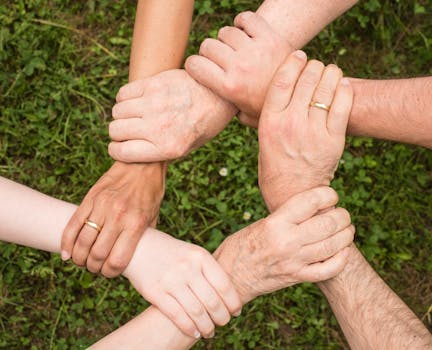 You need to build trust not only with your audience but with your competition as well.  After all, you are in the same business.  You could learn from each other.  Most businessmen whether in the real world or in the virtual world consider competition as their enemy.  This attitude creates a bad vibe that could infect your content writing.
Remember that your business depend to a substantial degree on what you put in as contents in your website.  It's what people go there for.  To read your thoughts on things that are of interest to them.
If you write with a negative emotion it would be reflected in your posts, and your readers will feel it.
When you write with a clean conscience not only will you be building trusts with everyone on the web, you would be building trust most especially with your audience.  With four billion people on the internet everyday, what is there to fight about?  The market is huge!
IX.  Monetize Your Site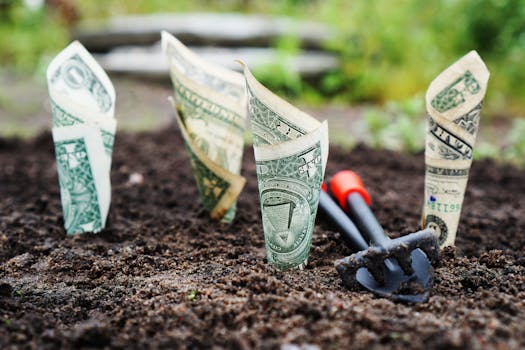 This is where everything leads to.  There is no escaping or denying it, otherwise you wouldn't be here.
In internet marketing, content is king.  Why is this so? Because Google bases it's ranking on contents.  If you don't have good content even if you have an excellent product line, you won't get ranked by Google.  If you don't get ranked, you won't get traffic.  If you have no traffic, who's going to buy your products?
So the first step in monetizing your site is to write keyword targeted content, that are readable, straight from the heart, and honest.  Content is about things that are meaningful to you, and are dear to your heart.
The second step, which is more on the practical side, is to be an affiliate of an online store that offers affiliate business to website owners.  There are big online stores and platforms that offer this option: Amazon, Commission Junction, eBay, Target, etc.
How you make money is that you promote their products on your website and when  customers buy these products through your website, you get a commission.
There are also affiliate groups that offer their members commission for selling services, and products like training, and eBooks.
One of the best – if not the best – online platforms is of course Amazon.   And one of the best – if not the best – affiliate groups is Wealthy Affiliate.
If you think Amazon is right for you, you can go to Amazon and apply as an affiliate.
If you feel that Wealthy Affiliate is the thing for you, as it has to about 1.3 million as of last count,  then you can just click on the link here.
You can also do both.  After all, there's no limit to what you can do.
X.  Maintain Lasting Relationships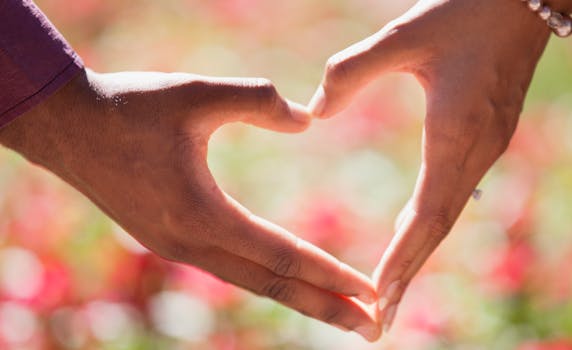 One very important thing to observe in the internet business is what has been called in the real world as the "after sales" service.  This means that you have to sustain your relationship with your clients after you have done business with them.  You will have noticed this after you bought a car.  Their emails don't stop coming until you opt-out.
This simply means that you need to stay in touch with your clients.  If you need to "over deliver," as some marketing guru once said, do it.  A newsletter would be a good after sales service.
If you follow these steps, you are more likely to succeed than when you didn't have anything to work with.
You can even build the best at home business on the internet.